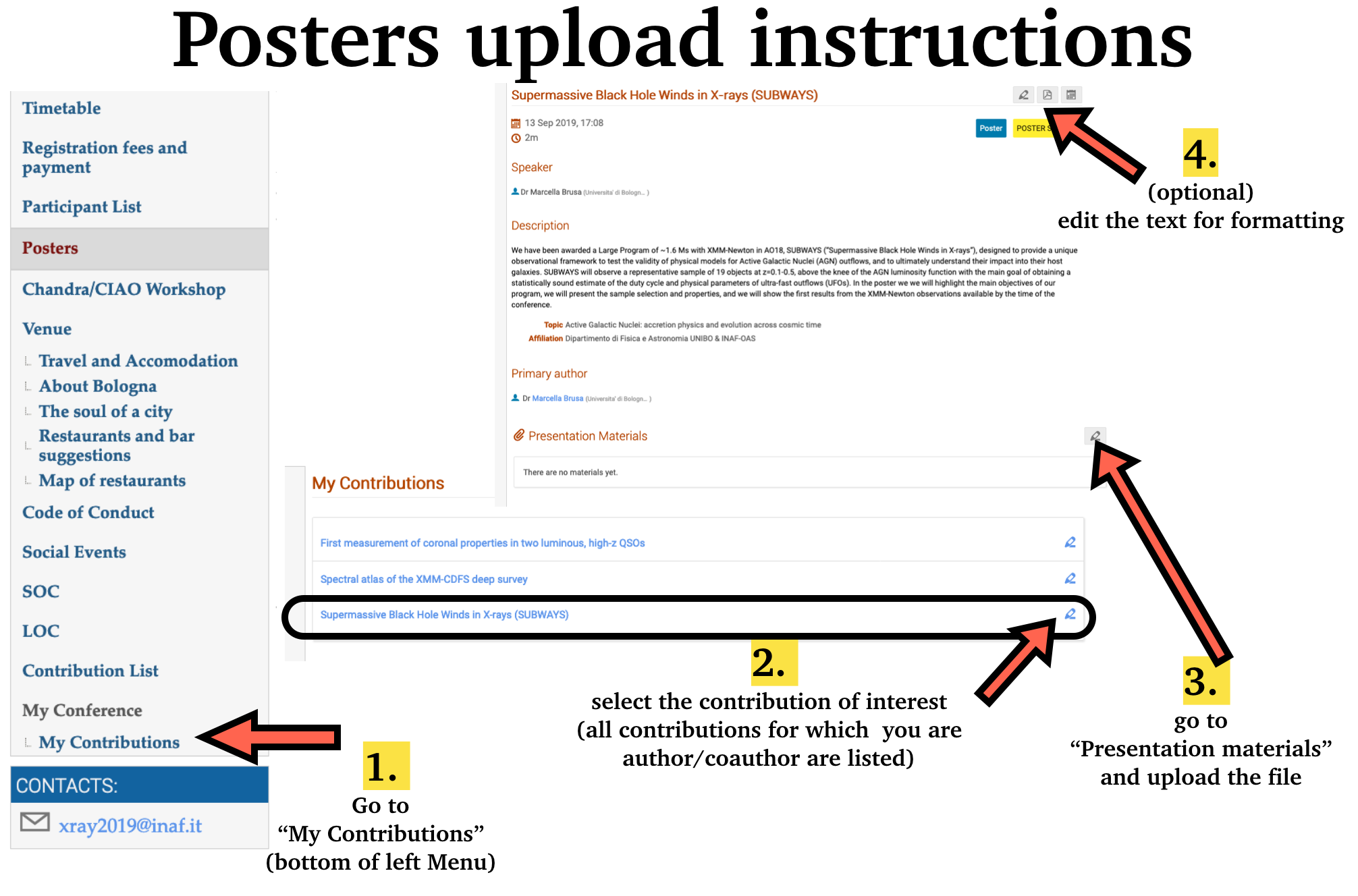 At the following links you can find:
- the list of all posters
All posters can be put on display from 8:30am on Monday 9/09 morning and will need to be taken down by Friday 13/09 early afternoon. They will be displayed for all five days in the conference premises (coffee breaks and lunch areas, ground and first floor of the conference center).
The posters boards allow up to standard-size posters (A0 or 36x48 inches), but because of limited space, standard-size posters will need to be orientated vertically.

Posters have been categorised into one of the five scientific sessions of the meeting, and will be displayed in different areas of the convention center. From the registration desk on Monday morning, each poster presenter will get an identification number (the same as in the posters list file) and instructions to find the allocated poster board.
We also foresee a "Best poster prize" that will be awarded during the Social Dinner. All participants are invited to express their preference by Wednesday September 11th, lunch time. We will give precise instructions on how to vote at the registration desk.
.... and the winners are: