11 September: Conference dinner
The "Gala Dinner" will take place in the premises of Palazzo Re Enzo (Salone del Podestà, Piazza del Nettuno), at 20:00 (8pm)
If you would like to join the Social Dinner and you haven't done yet so, please do not forget to buy a ticket at the link:
This can be done also on site, and at the latest by MONDAY, September 9th, 18:00.
Accompanying persons are also welcome.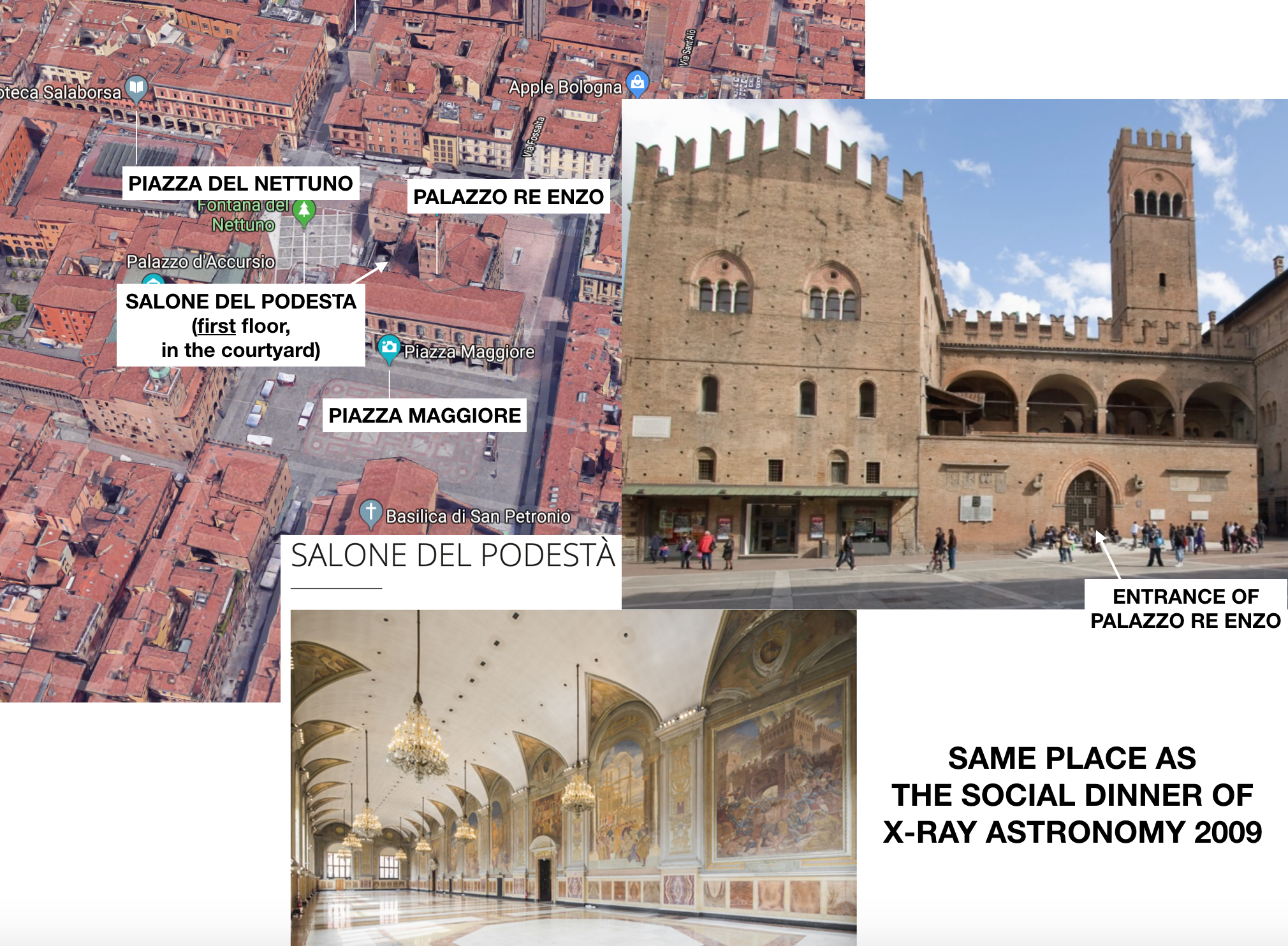 8 September: Welcome cocktail
The Welcome cocktail will take place on Sunday, September 8th at 18.00 in "Sala Tassinari", at the ground floor of Palazzo d'Accursio, home of the Municipality of Bologna (Piazza Maggiore, 6). In addition to saying hello and enjoying some light snacks and drinks, you can register and pick up the conference kit.