The Congress Center of the Bologna Territorial Research Area is equipped with a plenary hall with a capacity of over four hundred seats with a control room, two twin halls with eighty-five seats, a theater-style hall with thirty-five seats particularly usable as a classroom, one room for twenty seats with a ring arrangement of the tables, suitable for small meetings.
HOW TO REACH US
The Congress Center is in via Gobetti 101 in Bologna, within the complex of the Territorial Research Area of the National Research Council (CNR).
It can be easily reached from the main roads and motorways, from the airport, from the central railway station or by bus with lines 34, 37, 87.
Visit https://area-new.bo.cnr.it/en/where-we-are/ for details and useful links.
LOCATION of HALLS
Ground floor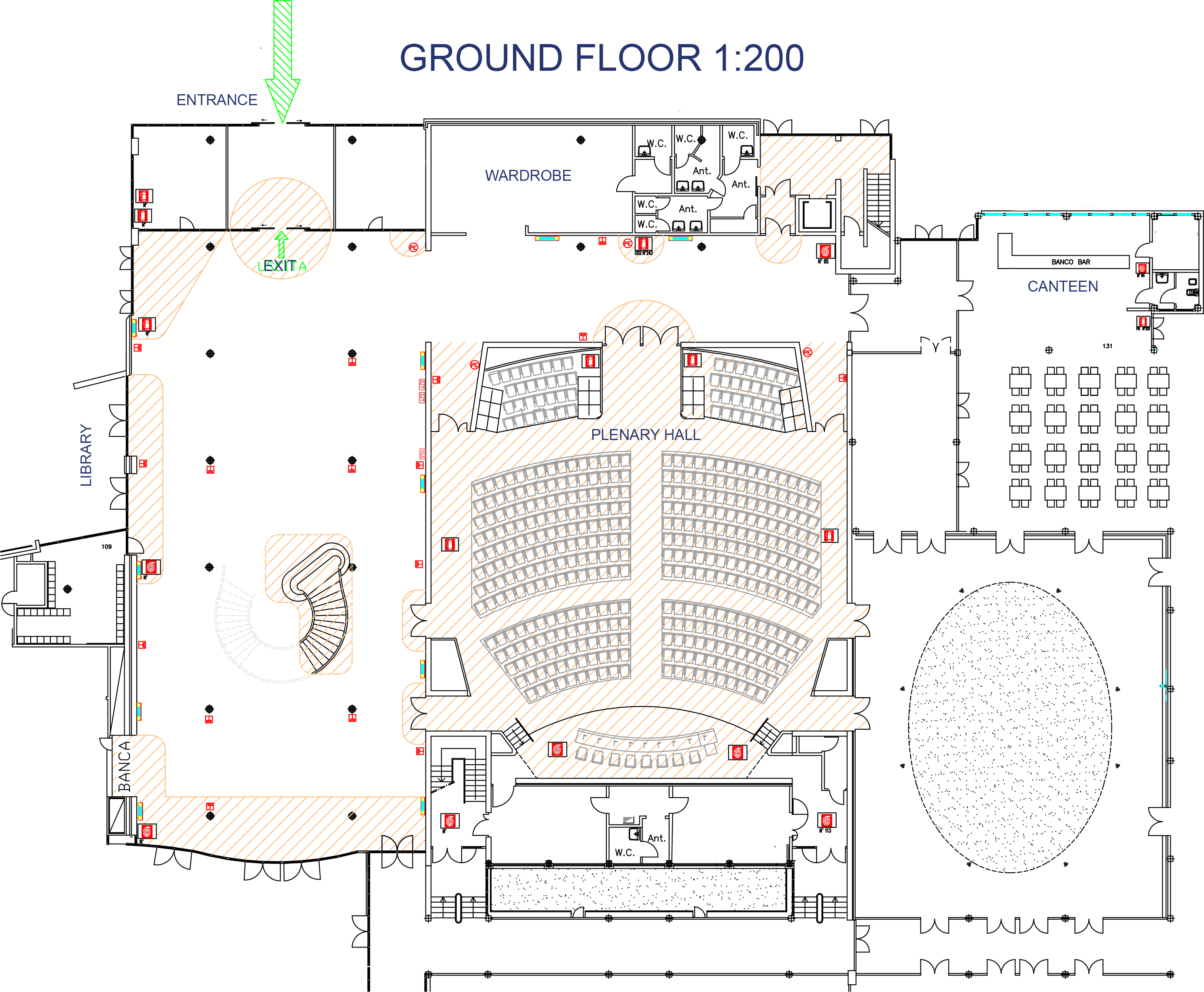 First floor