The Workshop will be held in Padova in Sala Consiliare at the Santo Stefano Palace, Provincia di Padova headquarters, located in Antenor's square, 3. Click on the map below to find the location.
Close to Palazzo Santo Stefano, there are a tram (SIR1) stop ("Livio") and a bus stop ("Ponti Romani 6"), lines DP, U03, U05, U11, U12, U13, U14, U16, U22, U88.
Timetable details are available here.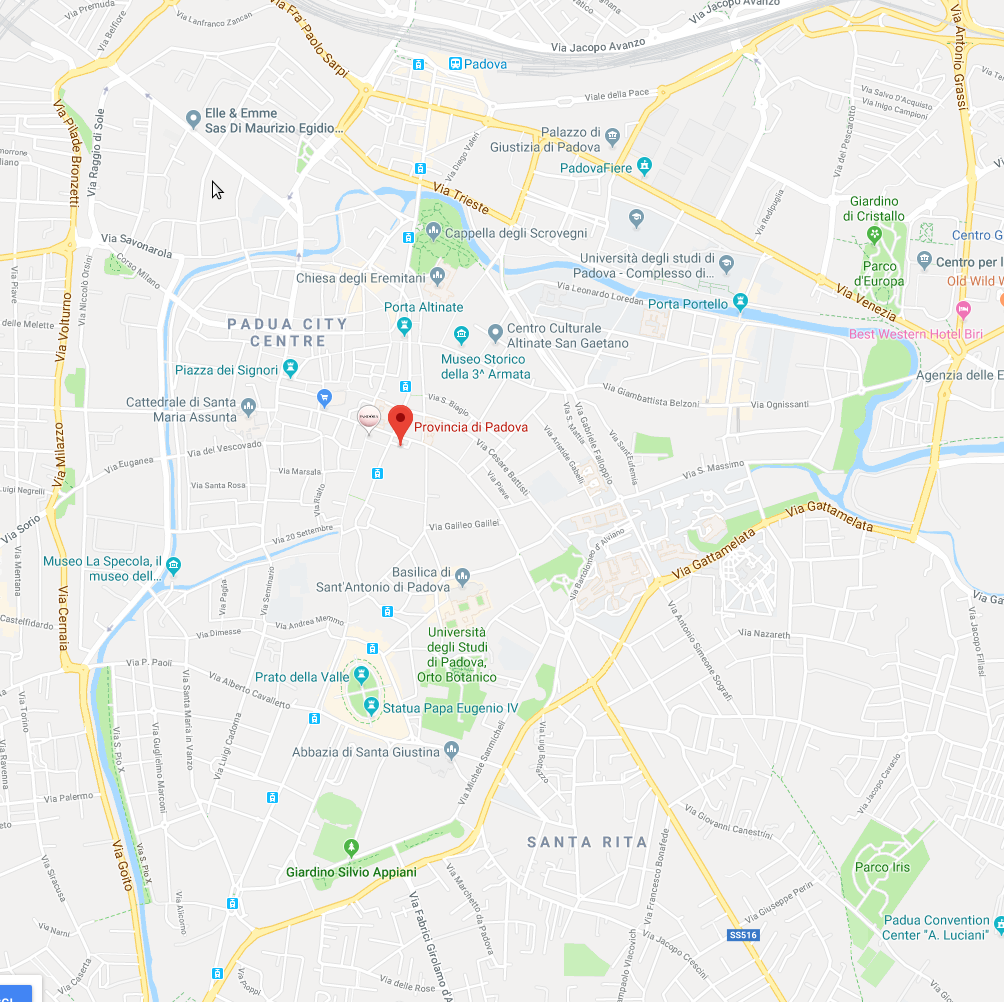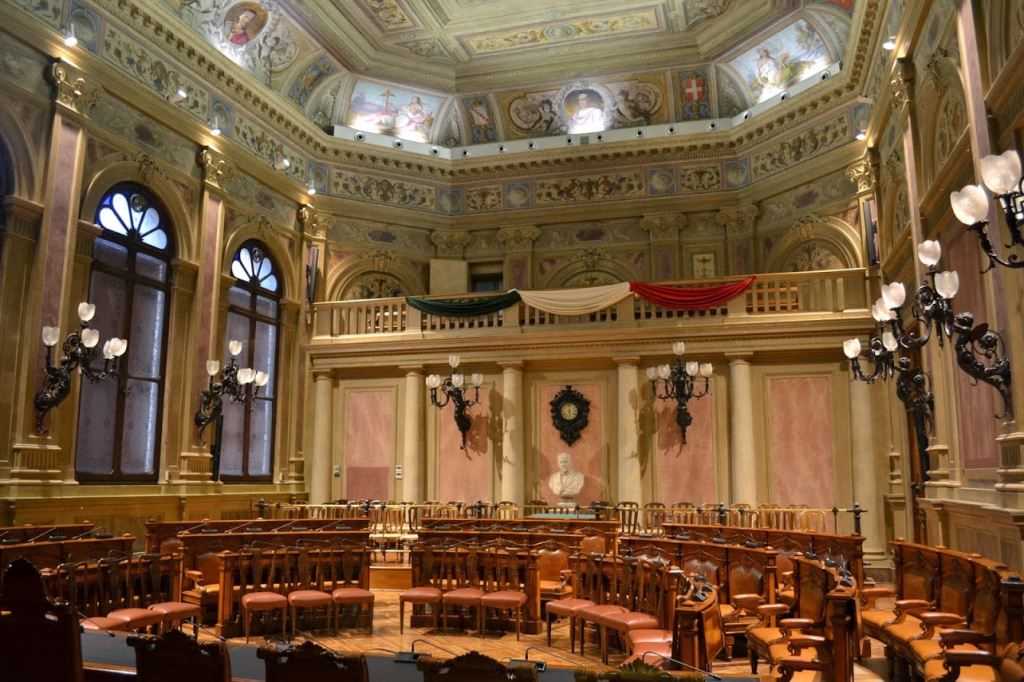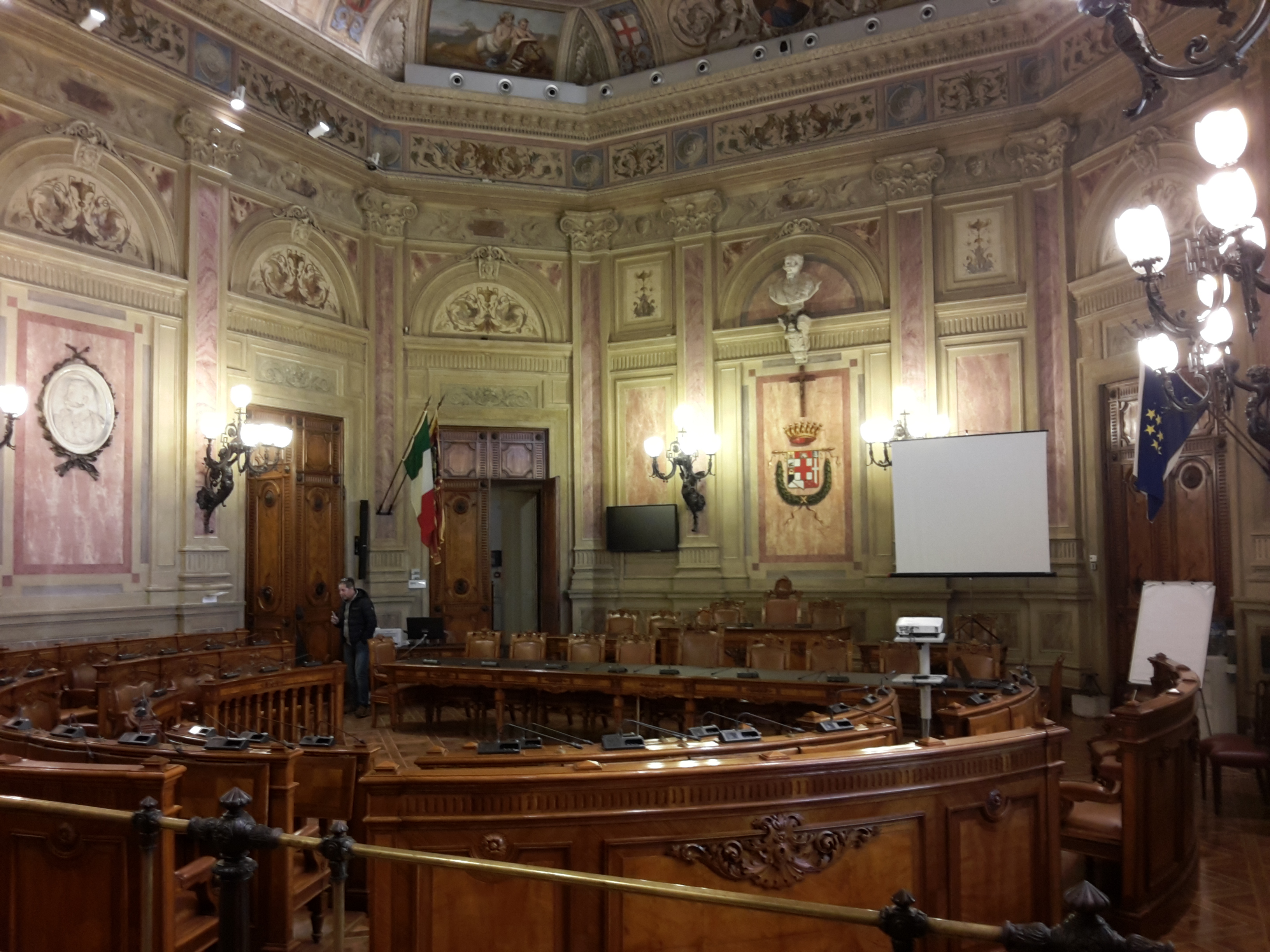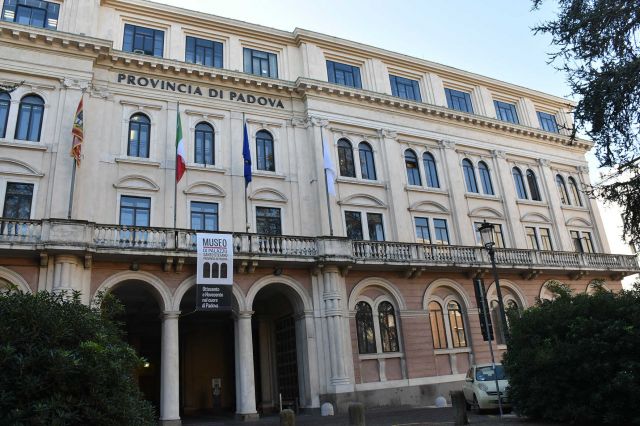 In Greek mythology, Antenor (/antee'nor/; Ancient Greek: Ἀντήνωρ Antḗnōr) was a counselor to King Priam of Troy during the events of the Trojan War.
In the Homer's ancient poem Iliad, Antenor advised the Trojans to return Helen to her husband preventing the war. In later developments of the myths, Antenor was described as a traitor as he unsealed the city gates and delivered the wooden statue Palladium, a talisman for the Trojan invincibility, to the enemy. As payment, Antenor and his family got to live.
After the destruction of Troy, Antenor and his family came in the North of Italy started a town, Antenorea, the ancient Patavium (modern Padova).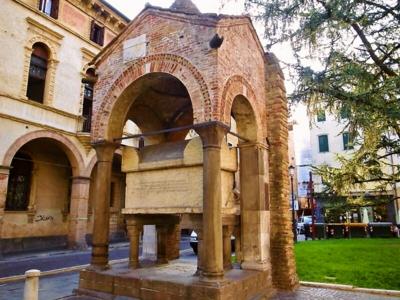 To learn more about Padova and its attractions please visit: Turism Office.